Online Accounting and Inventory Software
Online Accounting and Inventory management system from IS Technologies offers a very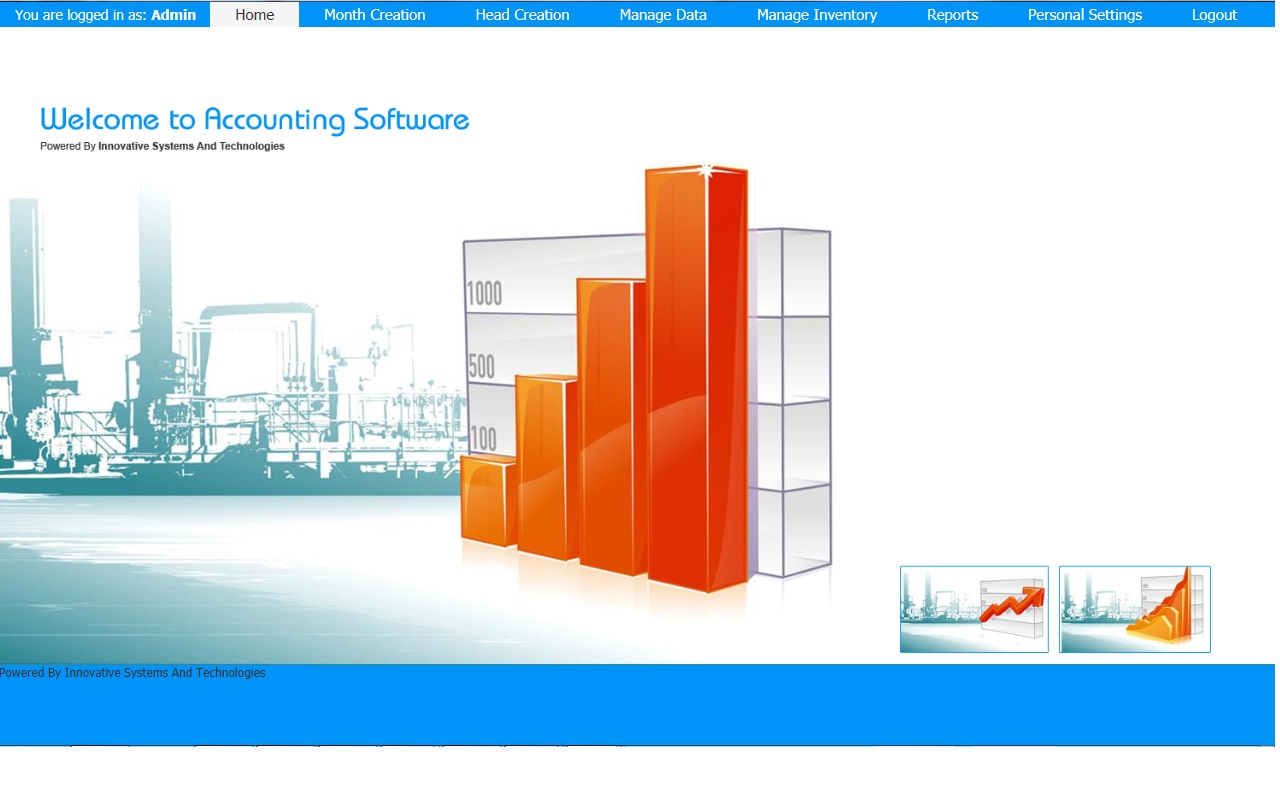 cost effective and efficient way for small and medium sized businesses for maintaining
financial records and company books. No need to have super-fast PCs on-site, maintain
high-cost IT infrastructure or keep upgrading it, IS Technologies does it all. Simply sign-up
and get your login details to start maintaining your accounts within minutes.
Access Accounts Portal anywhere at anytime. All you need is an internet connection and a




web browser.

Enjoy online accounting on any internet enabled device using any of the leading internet




browsers or your mobile device.

There is no need to download or install updates - all upgrades take place automatically




behind the scenes.

Comprehensive range of financial reports including Balance Sheet, Profit and Loss and more.

All reports can be exported to PDF or CSV/Excel at the touch of a button.

Easy to use with full support and user guide.
Contact us today to get a quote or discuss your specific business needs.